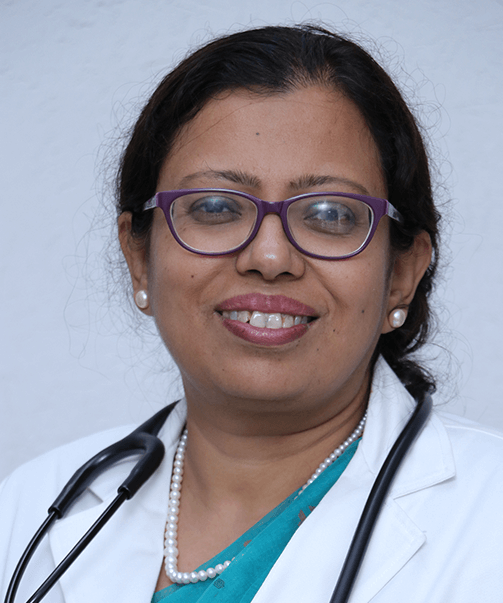 Dr. Sonali Chatterjee
Pain & Palliative Care Specialist
The Pain Relief
MBBS, Fellow Pain & Palliative Care
Pain is always associated with impending doom. "Doctor, we just don't want him/her to suffer. It should be painless." Till the time pain is there, patients look at it as failure of the treatment. Pain management is a specialized field in oncology. There are established guidelines to manage pain in cancer.
Dr. Sonali Chatterjee has over a decade of experience in managing patients in all stages of cancer. She is peerless when it comes to diagnosing and handling distressing symptoms related to cancer. Her expertise in this field has led her to work in premier institutes like Dharamshala Cancer Hospital and Max Hospital Cancer Clinic.
Dr. Sonali Chatterjee assess each patient, whether OPD or IPD, for pain from day one. This detailed assessment includes location, types of pain, intensity, referral pattern, association with movement, previous medications and anxiety factors. Liver and kidney functions are also done in order to consider right doses of medicines. Once the nature of pain is established, Dr. Sonali Chatterjee starts the treatment as per standard guidelines (WHO, NCCN). Reassessment is done every three days till adequate pain control is achieved. Once pain control is achieved, she follows up with the patients every seven days as cancer pain intensity can change and new pain can reappear.
Distinctions
Fellow in Palliative Medicine from Institute of Pain and Palliative Medicine, Kozhikode
Undergone basic foundation program in palliative medicine and clinical attachment from IRCH AIIMS