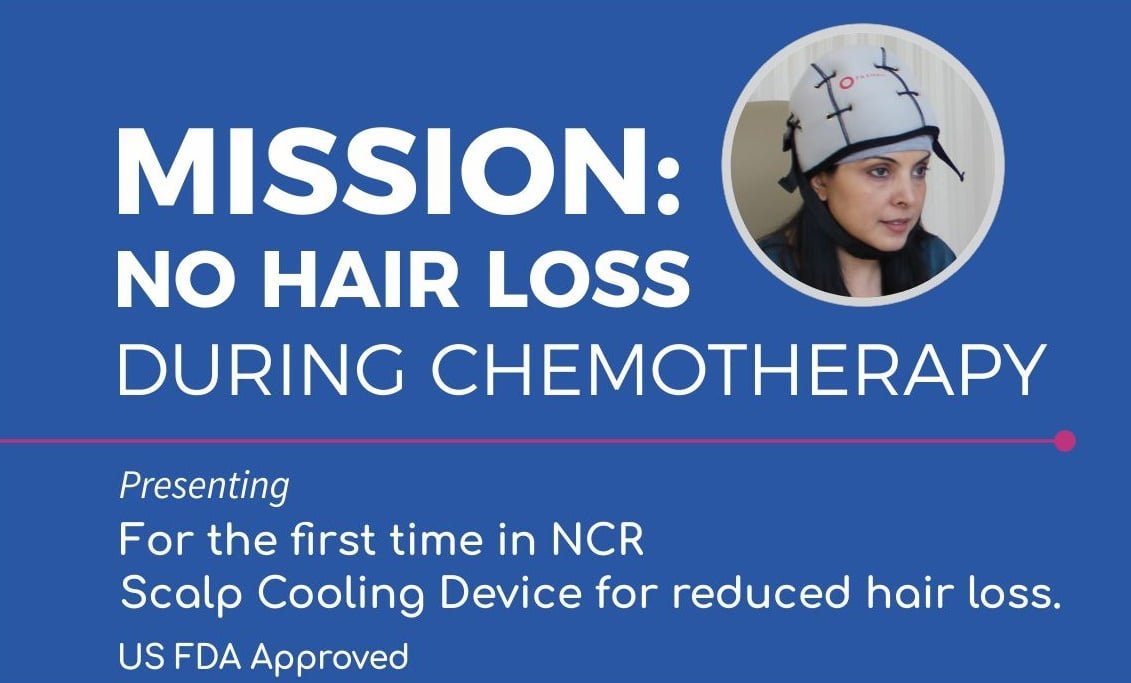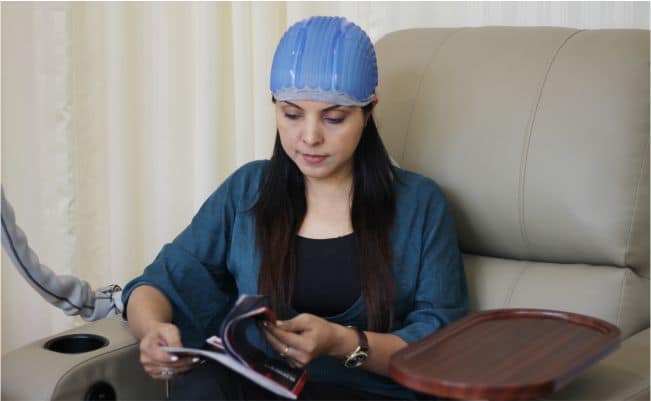 About Scalp Cooling Device
Scalp Cooling is a simple treatment that can prevent hair loss caused by certain chemotherapy drugs. Regular usage of this by patients during their chemotherapy sessions can result in a high level of hair retention. For patients, this means the opportunity to regain some control, maintain their privacy and encourage a positive attitude towards treatment.
We at H.O.P.E. Oncology Clinic are the first in the NCR area to have this revolutionary technology. Results may vary from patient to patient, but what is undeniable is the positive self-esteem they receive with having reduced hair loss.
FAQs
Q: How does Scalp Cooling work?
A: The damage that chemotherapy causes to the hair follicle can be alleviated by using Scalp Cooling, also known as the 'cold cap'. It works by reducing the temperature of the scalp by a few degrees immediately before, during and after the administration of chemotherapy. This in turn reduces the blood flow to hair follicles which may prevent or minimize the hair loss. Although successful Scalp Cooling depends on many factors, research and studies have shown that Scalp Cooling can be effective across a wide range of chemotherapy regimen.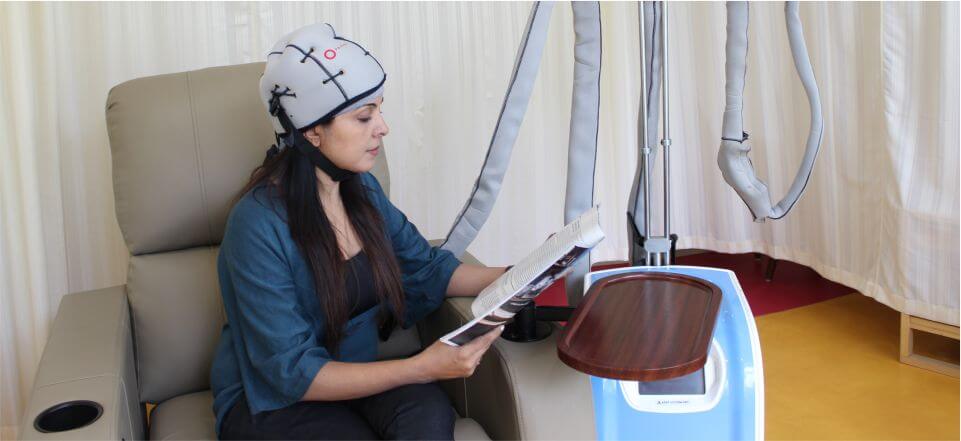 Q: What is the success of Scalp Cooling?
A: Over 6,000 centres in the US and Europe use Scalp Cooling as part of their treatment. This is because trials from multiple centres have shown that up to 70% of hair loss can be prevented with the use of Scalp Cooling.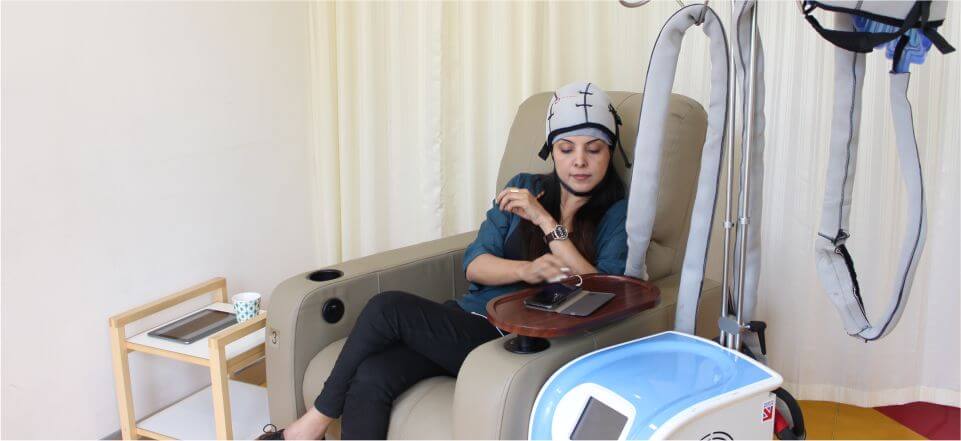 Q: What is the science behind it?
A: Scalp Cooling reduces blood flow in the scalp to about 20-40% of the normal rate. This results in less chemotherapeutic drugs reaching the region of your hair. It is also said that the changes your body undergoes due to cooling makes the scalp stronger towards the damage chemotherapy drugs can cause them.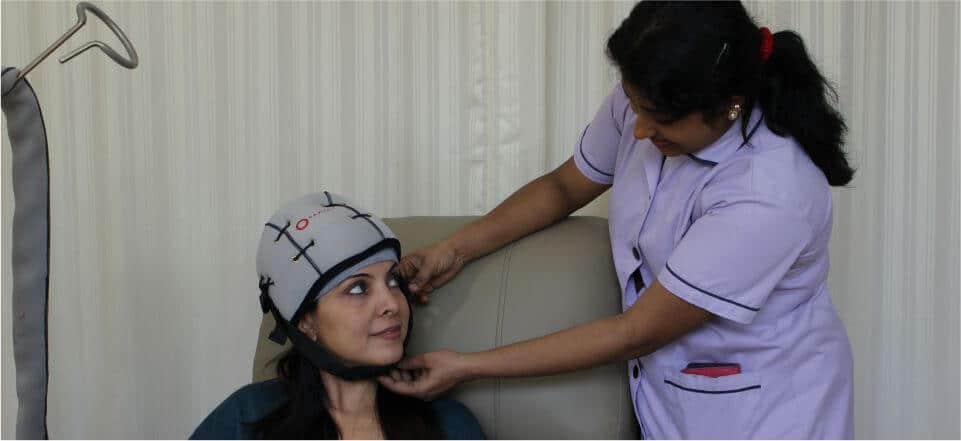 Q: Is there any risk with using Scalp Cooling?
A: Many concerns stem from the fact that if the chemotherapeutic agents don't reach the scalp, does that make the chances of cancer higher there? To that end, two large studies have concluded that chances of having cancer in the scalp is less using the Scalp Cooling Device. Based on these findings, the USFA has released a statement saying that 'Scalp Cooling doesn't increase any possibilities of cancer.'
About H.O.P.E.
The H.O.P.E. Oncology Clinic, located in the heart of New Delhi, provides personalized cancer care. Our clinic is primarily a day care centre for patients to undergo chemotherapy, immunotherapy & targeted therapy.
But what sets us apart is how we approach the treatment of cancer as a completely holistic experience. We at H.O.P.E. realize that cancer is a disease that should be treated in an atmosphere of warmth and support for maximal chances of beating it. Combining the most advanced technology in cancer treatment with peerless care, the H.O.P.E. Oncology Clinic promises to be along your side at every juncture to help you grapple with this illness.