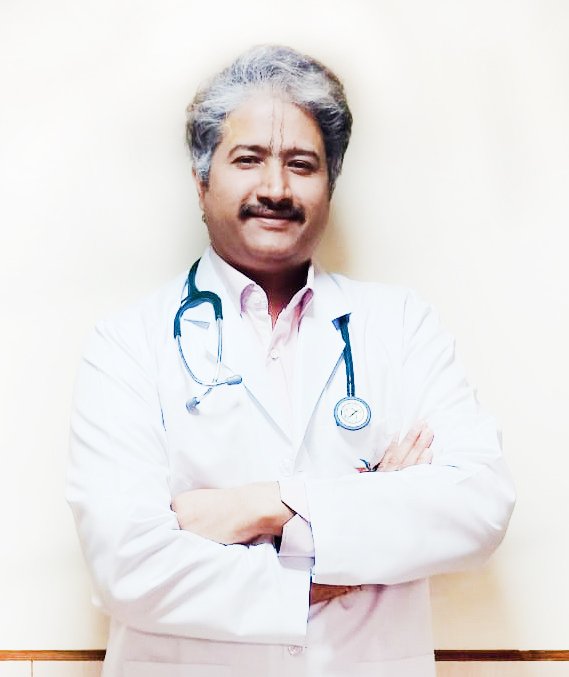 Dr Ritesh Sharma
RADIATION ONCOLOGIST
RADIATION ONCOLOGIST
MD- Radiation Oncology

Dr Ritesh is a consultant Radiation Oncologist at HOPE Oncology Clinic, New Delhi.
He has over eleven years of clinical experience at a HIGH VOLUME / HIGH PRECISION CENTRE (The only Centre In Asia Pacific Accredited For Stereotactic Radiation By Novalis Circle 2013-2019 ). He practices high-end Radiation Oncology treatments such as SRS/SRT for brain tumours, SBRT for Lung, Liver, and Spine; Hypofractionation in Carcinoma Prostate, Breast, Glottis Larynx, Skin Malignancies, Brain Tumors, Thyroid; Respiratory Gating in Carcinoma breast, 4D CT Scan in treating moving tumours like Lung, Liver, Mediastinal and Pancreatic Tumors, RapidArc IMRT and IGRT for solid tumours of almost all sites and Brachytherapy for Carcinoma Cervix, Esophagus, Soft Tissue Sarcomas, Head and neck cancer, Interstitial brachytherapy (MUPIT), Freiberg applicators in Pelvis, Neck recurrences.
He has been associated with DNB teaching for the past ten years.
He is a member Of the Indian College Of Radiation Oncology, the Association of Radiation Oncologists of India and the Indian Society of Oncology.