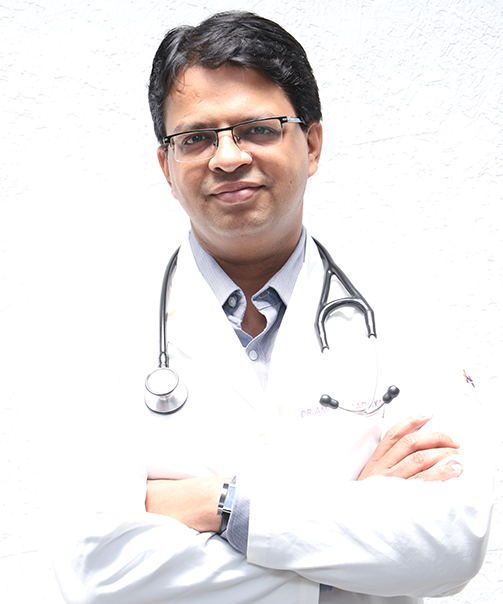 Dr. Amit Upadhyay
Head of Hematology
Cancers related to the blood are known to be extremely debilitating, with the correct diagnosis being critical to treatment. Fortunately, many of them can be cured now with timely diagnosis and treatment.
Dr. Amit Upadhyay is a renowned haematologist in Delhi NCR, and is in clinical practice for last 10 years.
The accumulated experience he has gathered during this time has made him the ideal person to successfully diagnose and treat blood cancers like leukaemia, lymphoma and myeloma. He also treats patients with other non-cancerous haematological conditions like anemia, low platelets, thalassemia, aplastic anemia and bleeding and coagulation disorders like hemophilia. Using a mixture of treatment protocols and knowledge of the latest drugs, Amit bases his diagnosis on grounded knowledge and cutting-edge diagnostics.
Distinctions
Ex-Consultant in Department of Medical Oncology & Haematology at Max Hospital, Patparganj and Fortis Escorts Heart Institute, New Delhi.
Consultant at Moolchand Medicity Cancer Hospital & Kailash Hospital, Noida
Senior Residency in Haematology and Oncology at Jaslok Hospital, Mumbai and PGIMER, Chandigarh
Affiliations
Member of European Society of Medical Oncology
Member of International Society of Thrombosis & Haemostasis
Member of Indian Society of Oncology
Publications
Published 11 plus articles and book chapters on topics related to Haematology